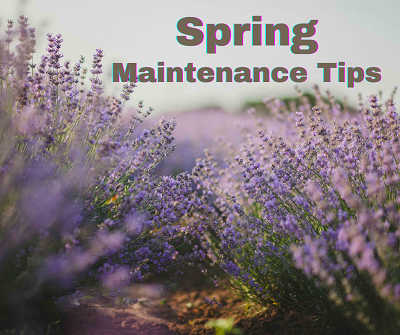 If you haven't been to your second home this winter, then congratulations on missing all this snow! Now that the calendar has turned to March, we're sure you're excited to visit the North Fork soon. Before you head out east, now is the time to plan for some spring maintenance. Here are 6 tips to get you started:
Inspect your exterior – Take a look at your roof, your siding, the foundation. It's been a cold, snowy winter on Long Island, which can wreak havoc on your vacation home. If anything looks broken or out of place, have a professional inspect it. If you're not sure what to look for, PMI Eastern Long Island offers free consultations to get you started on any needed repairs.
Check your outdoor faucets – If you didn't have a chance to winterize, you can check for leaks now. Turn them back on to check the pressure – if you can easily stop the flow by putting your finger over the spout, it's time to call a plumber.
Check your gutters – Fall is not the only time for gutter cleaning. North Fork springs are rainy, and clogged gutters can cause leaks and other issues. Also make sure the gutters are draining away from the house; you don't want to deal with a flooded basement when you're trying to enjoy your vacation home.
Inspect your interior – Check your attic and basement for common winter issues: signs of water staining, smells of mold/mildew, and evidence of animals.
Check your smoke/CO detectors – Most homeowners know to check the batteries, but detectors also have an expiration date. If they look old, replace them. You can even get smart smoke detectors that alert your phone – perfect for a second home that you're not always in.
Have your A/C system serviced – It may be cold now, but it will definitely warm up soon. And you don't want to be caught off guard during an unseasonably warm spring vacation.
It seems like a lot, but we're here to help! PMI Eastern Long Island can handle all of this for your vacation home, so you can just enjoy the North Fork when you're out here. Contact us today for a free consultation.